As a CEO-led organization, the Payments Leadership Council is committed to expanding global commerce and driving inclusive growth by encouraging public policies that protect consumers, foster inclusion, and promote innovation and competition in payments.
By uniting industry chief executives in its mission, the Payments Leadership Council will serve as the voice of the industry on select government policy and regulatory issues. It will promote public policies that enable our mission of inclusive growth through:
Consumer Protection and Security
Enhancing the resilience of the payments systems by safeguarding consumer information while strengthening system-wide cybersecurity.
Diversity, Equity, and Inclusion & Financial Access
Enabling greater access for consumers and small businesses, including internet, financial education, fast payments systems, and partnerships to support minority-owned businesses and underserved and unbanked communities, while committing to advancing diversity, equity, and inclusion initiatives within the payments industry.
Data Privacy
Advocating for a clear and robust national framework for consumer privacy and personal data that enhances consumer rights and enables continued innovation in the use of data.
Market Access and Free-Flow of Data
Promoting national treatment of private companies that ensures market access and incentives for private sector investment and new products, as well as cross-border data flows.
Innovation
Ensuring U.S.-led innovations in payments are widely accessible and encouraged around the world, improving access, security, and ease of use for consumers, small businesses, and governments.
Raj Date
Founding Director
Roger Hochschild
Discover
Michael Miebach
Mastercard
Alfred F. Kelly, Jr.
VISA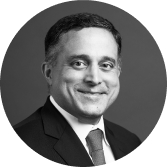 Raj Date is the founding director of the Payments Leadership Council. As a longtime investor in and advocate for the promise of financial technology, Raj established the PLC as a forum for industry CEOs to share their perspectives on the public policies and payments solutions that will expand global commerce and drive inclusive growth.
Outside his work with the Council, Raj serves as the Managing Partner of Fenway Summer→, a fintech venture investment firm, and the Co-Founder and Senior Advisor of FS Vector, a fintech advisory firm. He also serves as a Director for a number of innovative firms in financial services.
Raj was the first-ever Deputy Director of the U.S. Consumer Financial Protection Bureau (CFPB). As the Bureau's second-ranking official, he helped steward the CFPB's strategy, its operations, and its policy agenda. He also served on the senior staff committee of the Financial Stability Oversight Council, and as a statutory deputy to the FDIC Board. Before being appointed Deputy Director, Raj acted as the interim leader of the new agency, serving as the Special Advisor to the Secretary of the Treasury. He led the CFPB for most of the first six months after its launch.
Prior to his time in public policy, Raj was a Managing Director in the Financial Institutions Group at Deutsche Bank Securities and Senior Vice President for Corporate Strategy and Development at Capital One Financial.
Raj is a graduate of the College of Engineering at the University of California at Berkeley and the Harvard Law School.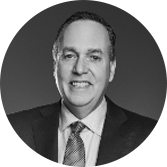 Stephen J. Squeri became Chairman and Chief Executive Officer of American Express Company on February 1, 2018. In his previous role as Vice Chairman, Steve led the company's Global Commercial Services group, as well as its shared services groups, which include technology, customer servicing, credit administration and business services functions.
Steve joined American Express in 1985 as a manager in the Travellers Cheque Group. From 2000 to 2002, he served as President of the Establishment Services group in the U.S. and Canada, and he was President of the Corporate Card group from 2002 to 2005, during which time he globalized the business. Steve became the company's Chief Information Officer in 2005 and also led the Corporate Development function, overseeing mergers and acquisitions. In 2009, Steve was named Group President and led the formation of the Global Services Group, consolidating and globalizing the company's shared services functions. He was named Vice Chairman in 2015.
Before joining American Express, Steve spent four years as a management consultant at Arthur Andersen and Company. He holds a Bachelor of Science and an MBA from Manhattan College.
Before joining American Express, Steve spent four years as a management consultant at Arthur Andersen and Company. He holds a Bachelor of Science and an MBA from Manhattan College.
Steve currently sits on the Board of Trustees of Memorial Sloan Kettering Cancer Center, The Valerie Fund and Manhattan College, and he is a member of the Board of Governors for Monsignor McClancy Memorial High School. He previously served on the boards of J.Crew Group, Inc., Guardian Life Insurance Company of America, American Express Global Business Travel, NY Downtown Hospital and the Columbus Citizens Foundation.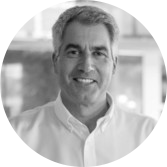 Roger C. Hochschild was named Chief Executive Officer and President, effective October 2018, and was elected to the Discover Board of Directors in August 2018. 
Roger was President and Chief Operating Officer of Discover from 2004 to 2018. He was Executive Vice President, Chief Administrative and Strategic Officer for Morgan Stanley from 2001 to 2004, and was Executive Vice President, Chief Marketing Officer for Discover from 1998 to 2001, when Discover was a part of Morgan Stanley.
Roger holds a bachelor's degree in economics from Georgetown University and an M.B.A. from the Amos Tuck School at Dartmouth College.
Gary Norcross is Chairman, President and Chief Executive Officer of FIS, highly focused on driving FIS' $12 billion global business. FIS is a Fortune 500® company and holds leadership positions in payment processing, financial software and banking solutions.
Highly respected throughout the industry, Gary has experience serving financial institutions large and small, domestic and global. He started his career with FIS more than 30 years ago when he joined Systematics Inc. in 1988 as an entry-level programmer. He went on to serve in a variety of leadership roles prior to being named president and chief operating officer in 2012, president and chief executive officer in 2015, and chairman, president and chief executive officer in 2018.
Using a client-focused approach, Gary has overseen significant growth of FIS' product portfolio and global footprint. He was critical to the company's acquisition and integration of Metavante Technologies, Inc. and SunGard, and was heavily involved in its acquisitions of a large number of companies, including Certegy and eFunds. More recently, he drove the company's 2019 acquisition of Worldpay, one of the world's leading global eCommerce and payment technology companies.
Under Gary's leadership, FIS has grown to more than 55,000 employees worldwide, serving over 20,000 clients in more than 130 countries. FIS also ranks consistently among the industry's leading financial technology providers, including topping the FinTech 100 six times within the last 10 years.
Gary also holds a variety of leadership and board of directors' roles. He serves on the dean's executive advisory board for the Sam M. Walton School of Business at the University of Arkansas, and he is a board member of Guardian Life Insurance Company of America, the YMCA of Florida's First Coast and the Knowledge is Power Program's (KIPP) Impact School in Jacksonville, Fla.
In 2018, Gary was named by the Jacksonville Business Journal as one of their "Ultimate CEOs."
Gary holds a bachelor's degree in business administration from the University of Arkansas.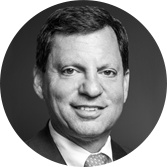 Frank Bisignano is President, Chief Executive Officer and member of the board of directors of Fiserv, Inc. (NASDAQ: FISV), a $15.8 billion global leader in financial services and payments technology solutions for financial institutions, businesses and consumers. The company serves clients in more than 100 countries, and in 2021 was recognized among FORTUNE® World's Most Admired Companies for an eighth consecutive year. 
Prior to joining Fiserv, Frank served as Chairman and Chief Executive Officer of First Data. During his tenure, Bisignano transformed the 48-year-old company from the world's largest traditional payment processor into a technology innovator, industry collaborator, and commerce enabler for the 21st century. He also led its $2.6 billion initial public offering in 2015, the largest U.S. IPO of the year. 
Before joining First Data, Frank served as Co-Chief Operating Officer and Chief Executive Officer of Mortgage Banking at JPMorgan Chase & Co. With more than 30 years of executive leadership experience in banks and global financial institutions, Frank also served in multiple leadership positions at Citigroup, including Chief Administrative Officer and Chief Executive Officer of the company's Global Transaction Services unit. 
Among a number of non-profit commitments, he serves on the boards of the National September 11 Memorial and Museum, the Mount Sinai Health System, and The Battery Conservancy; and is a member of Business Roundtable, a U.S.-based association of CEOs who use public policy to promote a thriving economy and expanded opportunities for Americans. He is also a member of the Board of Directors of Humana Inc.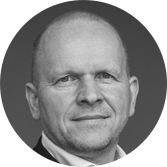 Michael Miebach is Chief Executive Officer of Mastercard and a member of the company's board of directors.
He is leading the company into a more digital world where the continued application of new technologies will further enable payments to become more seamless in the overall purchasing experience, while bolstering cyber services and data-powered insights.
Over the past five years, first as chief product officer and then president, Michael was critical to setting the strategy that transformed the company's offerings from a consumer card-centric business to a platform supporting choice in how businesses, people and governments make payments. This strategy, combined with the company's customer focus, helped Mastercard evolve and diversify into new areas including real-time payments, open banking, digital identity and other value-added services.
His collaborative approach creates scalable and trusted solutions for the exchange of payments and data and can be seen in his leadership of the acquisitions of Vocalink and Finicity, as well as the pending transaction with Nets – each expanding Mastercard's range of payment flows.
Michael joined Mastercard in 2010 to lead its Middle East and Africa operations, where he helped shape and advance the company's financial inclusion efforts with targeted solutions for governments and their citizens across the region. Earlier in his career, Michael held senior roles at both Barclays Bank and Citibank.
He is a member of the digital advisory council of Fannie Mae, which makes sustainable homeownership and workforce rental housing a reality for millions of Americans, and a member of the board of directors for the nonprofit Accion, which gives people across the world the financial tools and services they need to prosper.
Michael is also a board member at large for the Ronald McDonald House New York City, a charity that offers vital resources and compassionate care to children and their families being treated by the world's leading pediatric cancer hospitals.
Michael holds a Master of Business Administration from the University of Passau in Germany.
Alfred F. Kelly, Jr. joined Visa in December 2016 as Chief Executive Officer and was elected Chairman of the Board in April 2019.
Al spent the majority of his career at American Express where he worked from 1987 to 2010. Over those 23 years, he held several senior positions, including serving as President from July 2007 to April 2010.
Immediately prior to Visa, Al was President and Chief Executive Officer at Intersection, a technology and digital media company which is an Alphabet-backed private company based in New York City. Al was a management advisor to TowerBrook Capital Partners, L.P. in 2015, while simultaneously serving as Chair of Pope Francis' visit to New York City. From April 2011 to August 2014, Mr. Kelly was the President and Chief Executive Officer of the 2014 NY/NJ Super Bowl Host Company, the entity created to raise funds for and host Super Bowl XLVIII.
Prior to joining American Express, Al was the head of information systems at the White House from 1985 to 1987. Al also held various positions in information systems and financial planning at PepsiCo Inc. from 1981 to 1985.
Al currently serves on the Board of Directors of Visa and Catalyst, as well as several entities in the Archdiocese of New York. He is Chairman of the Board of the Mother Cabrini Health Foundation. He is also a trustee of New York Presbyterian Hospital and Boston College.
Al holds a Bachelor of Arts degree in Computer and Information Science and a Masters of Business Administration degree from Iona College.